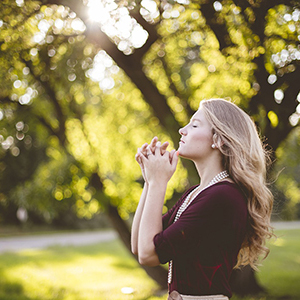 I will bless the Lord at all times: His praise shall continually be in my mouth (Psalm 34:1 NKJV).
Be joyful always; pray continually; give thanks in all circumstances, for this is God's will for you in Christ Jesus (1 Thessalonians 5:16-18 NIV).
Praise, blessing, prayer, joy—these qualities and behaviors should be what distinguish Christians from the rest of the world. If most of your thoughts do not fit into one of these categories, if your day is mostly about fear, anger, jealousy, ambition, etc., then you are not in God's will for your life.
We can't be reminded often enough to count our blessings.
Ask God to help you live a thankful life, full of joy and blessings for others.